Our elf on the shelf Kevin
Every year in December we have a magical little elf that visits our office. He's tricky and very sneaky but keeps us on our toes. This little guys name is Kevin, also known as Kev.
We love having elf on the shelf in our office. Seeing how excited our patients get when they see him makes us so happy and worth all the effort! Plus it make Christmas that much more magical for kids when they spot one of Santa's elves (not to mention the good behavior that comes along with said elf keeping an eye on them).
For those of you that don't know the story of the elf on the shelf let us tell you the shorter version!
The elf is Santa's special helper and he/she watches the children and their actions during the day and fly's back to the North Pole every night to report back. Before the child awakes he/she will have returned to a different spot than they were the day before.
The day before Christmas he/she will fly back to the North Pole to stay with Santa for the remainder of year until Christmas comes again. During the elf's stay there is only one VERY important rule that all children must follow. DO NOT TOUCH THE ELF! He/she will lose their magic and won't be able to fly back to Santa.
Some elves I'm sure are very well behaved but ours is a bit of a trickster!
Here's a re-cap of the Shenanigans that Kevin has gotten into this year!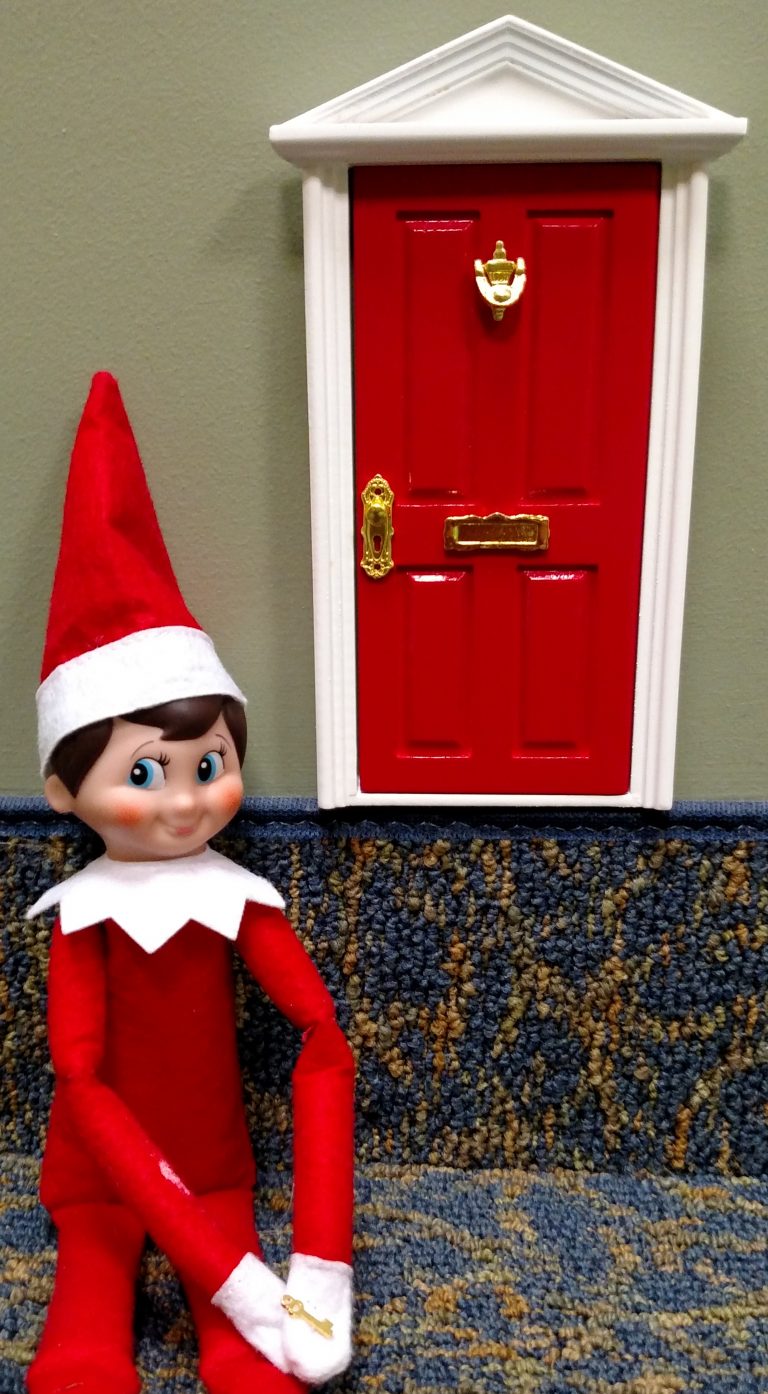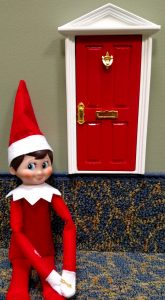 "Kevin is back!! To make things easier on him this year we have decided to get him his very own door with a key. We think he appreciates the gesture"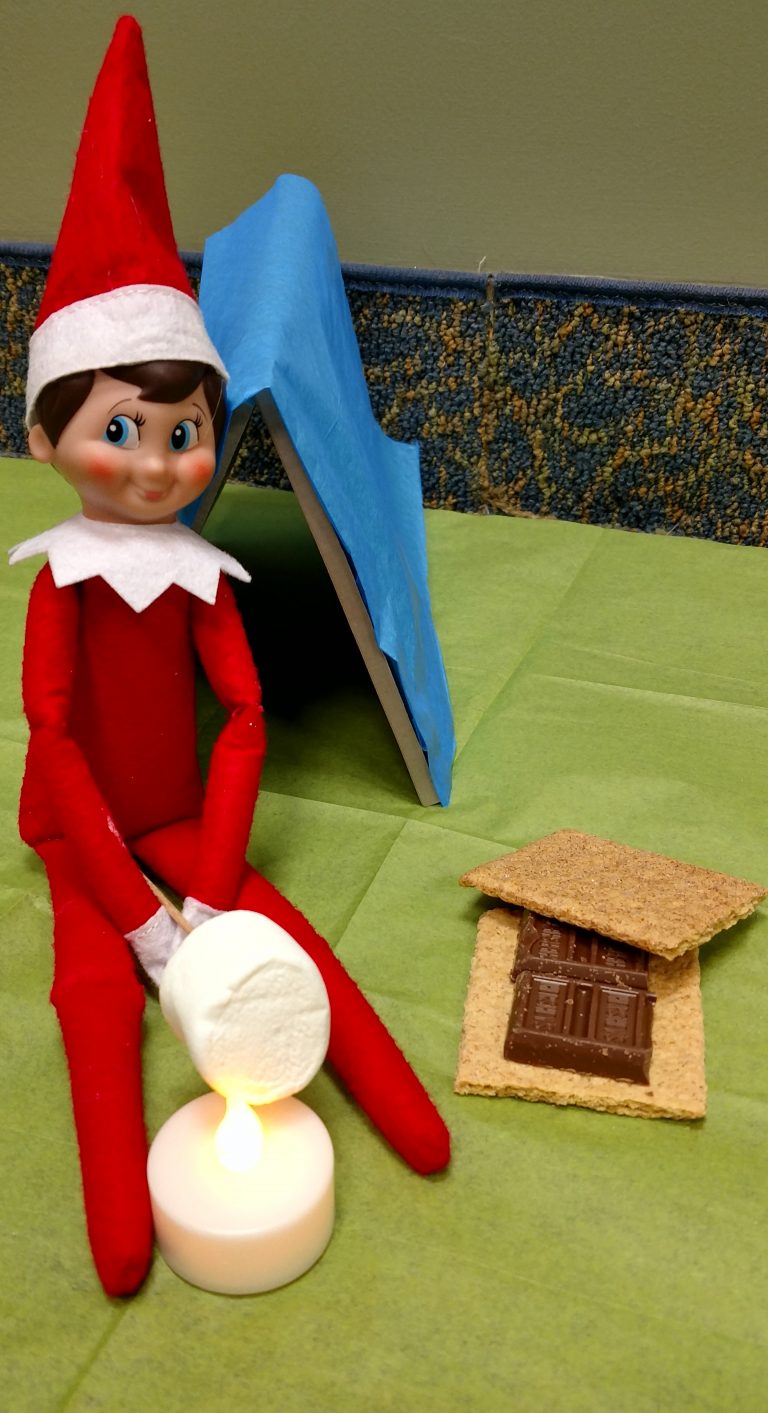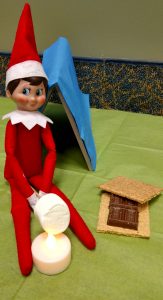 "We've been looking around our office all day thinking maybe Kevin made us some s'mores…no such luck. Thanks Kev…"

 "Kevin! Good thing the toothfairy was here to stop you from snooping around in the Christmas gifts, I don't think Santa would approve…"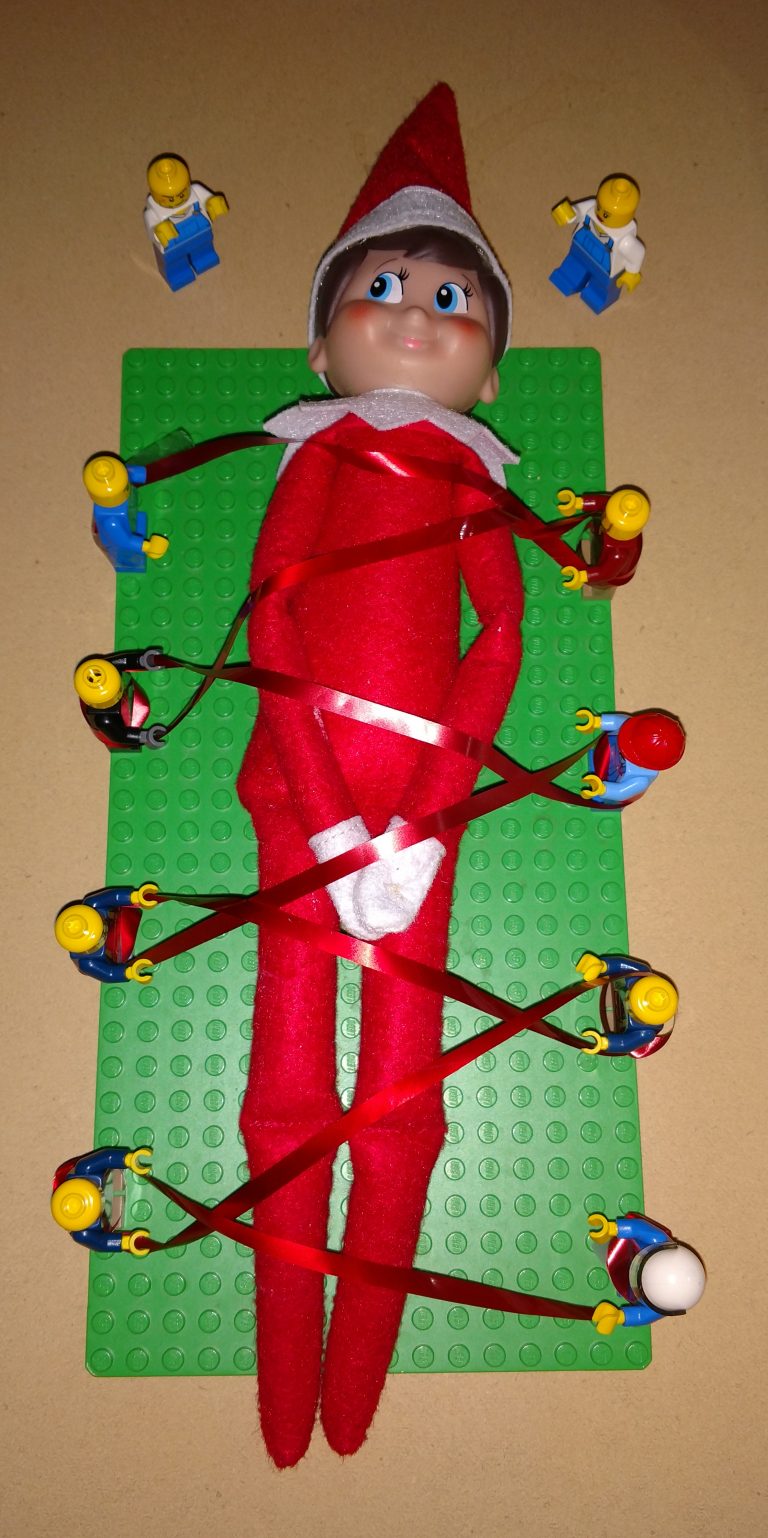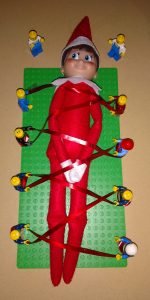 "Kevin…if you stop upsetting the office toys they will stop tying you up!"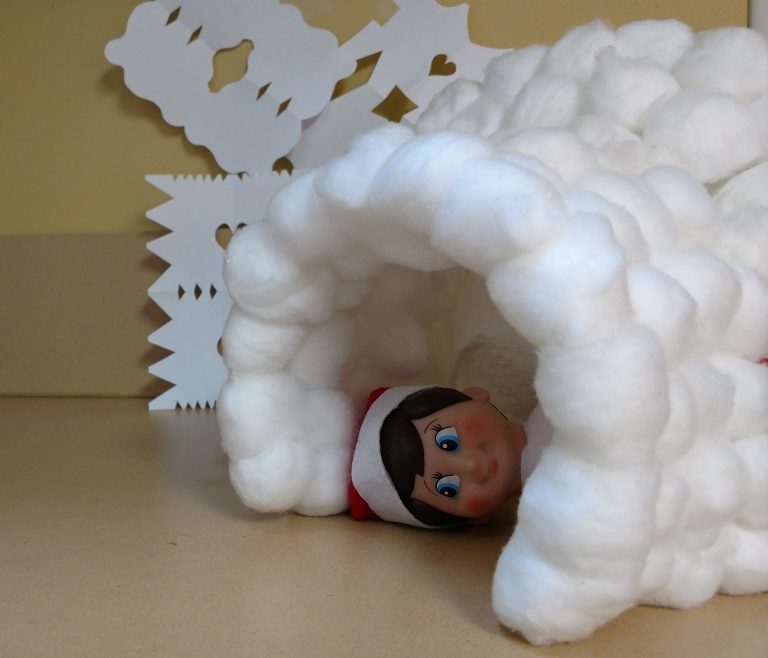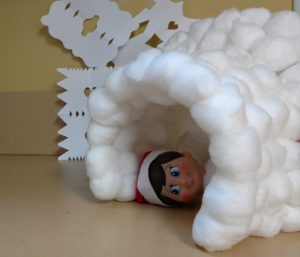 "Looks like Kevin made an igloo out of all that snow we got over the weekend. Very resourceful Kev "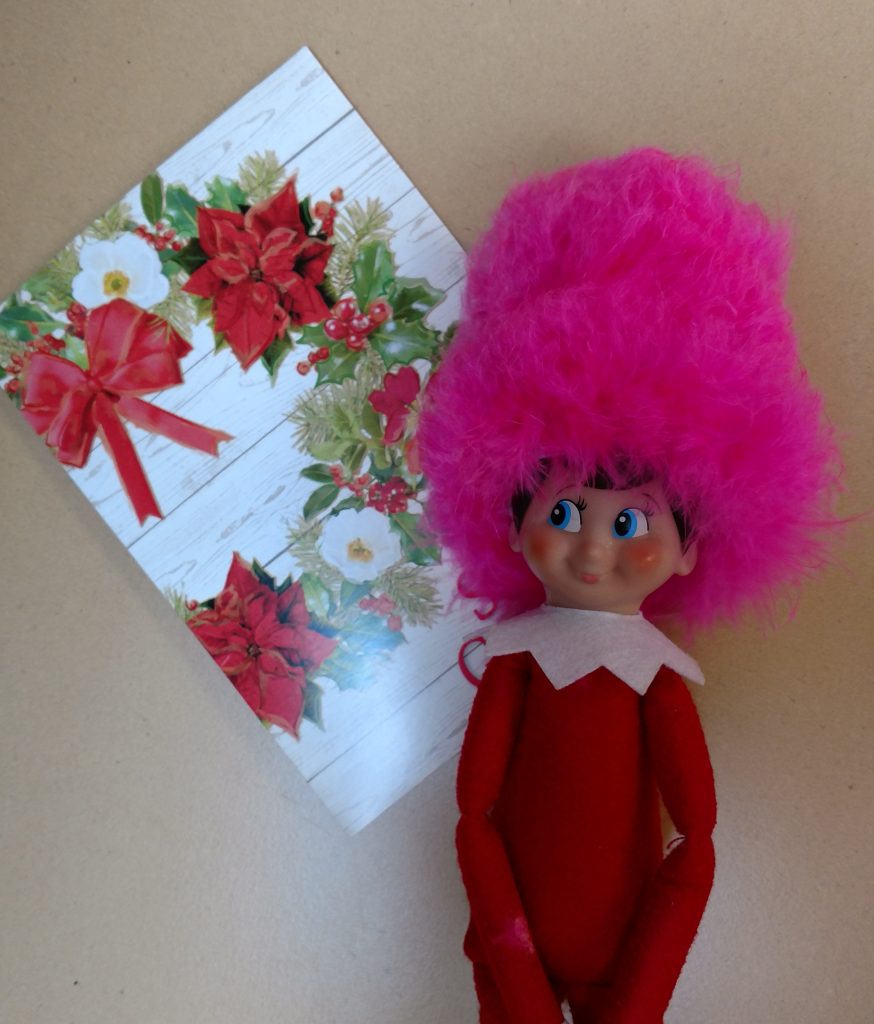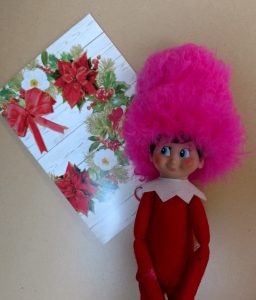 "Kevin wanted to audition for the Trolls movie but Santa has him too busy tearing up our office this season….we're so lucky "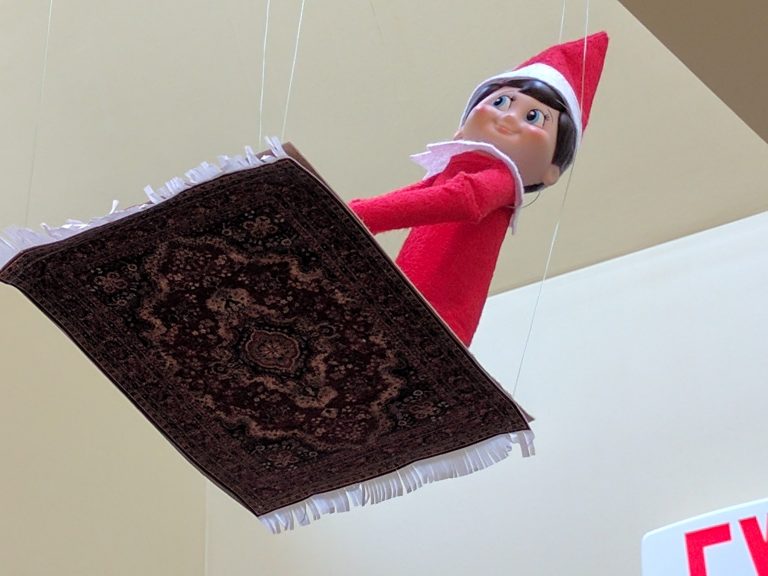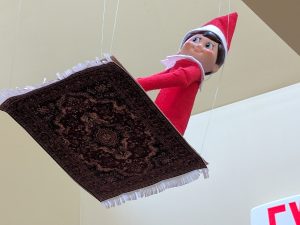 "I can show you the world…." Kev makes such a great Aladdin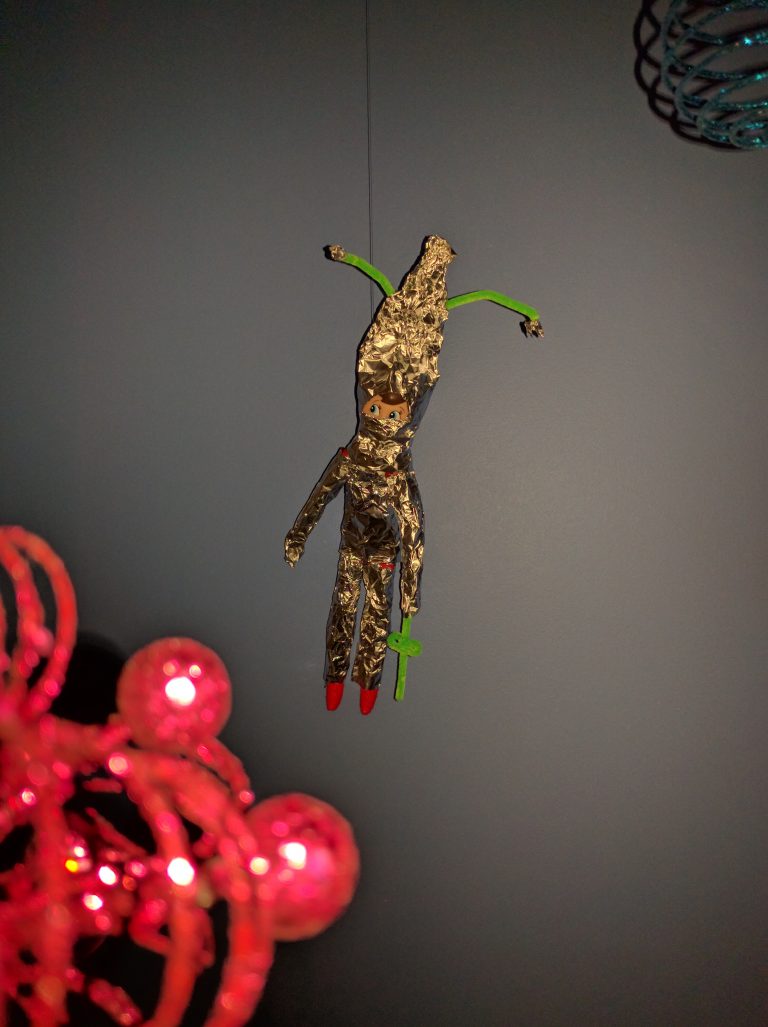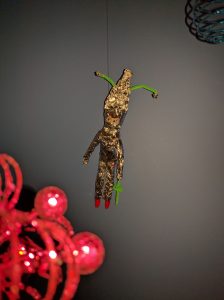 "Looks like Kevin has decided to suit up and defend the galaxy today!"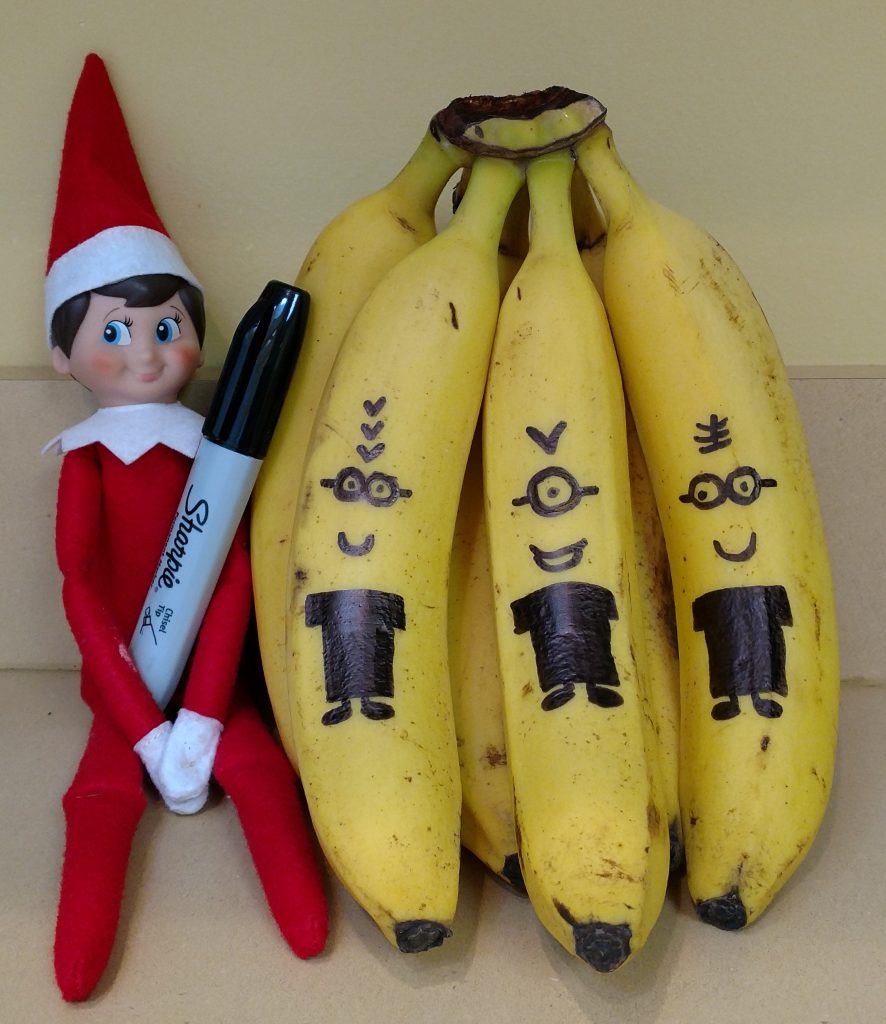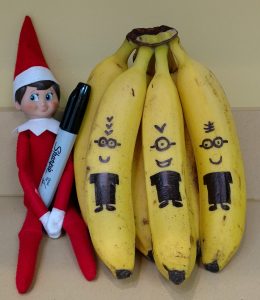 "Kevin and his Minions!!"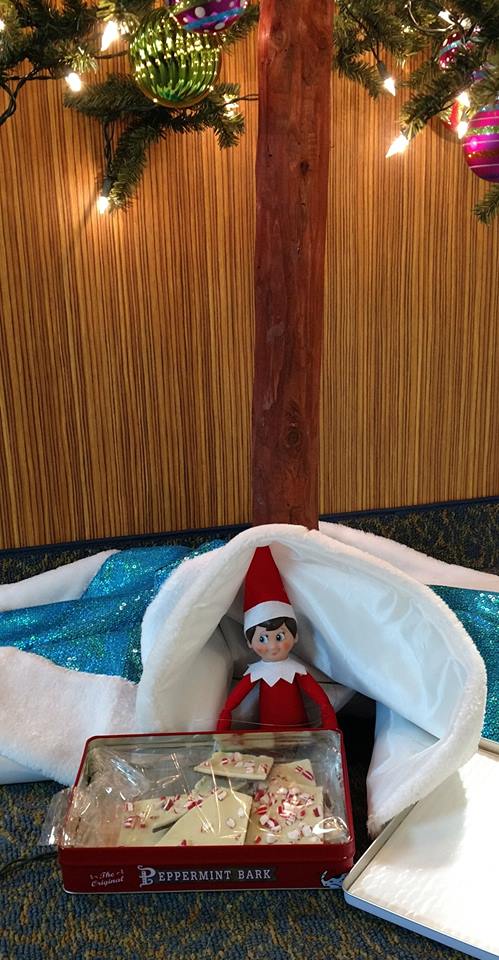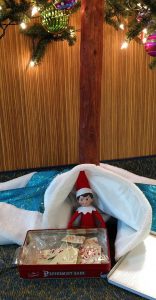 "Looks like Kev was sneaking some goodies under the Christmas tree last night!"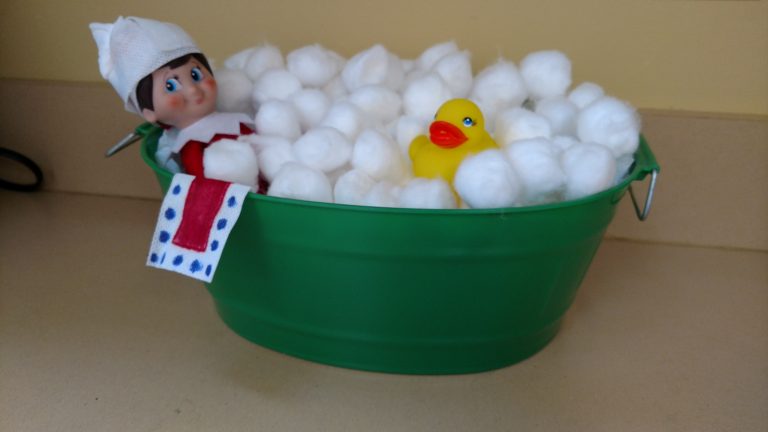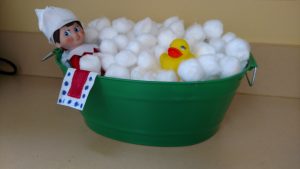 "Apparently Kevin is exhausted from all of his shenanigans this season and has decided to take a bubble bath….we will miss him but we're sure he'll be back next year!"