Ruth
Office Manager
She handles insurance billing, hospital coordinator, and over sees the office operations. Ruth lives in the West Michigan area. She loves music, knitting, mystery novels and walking.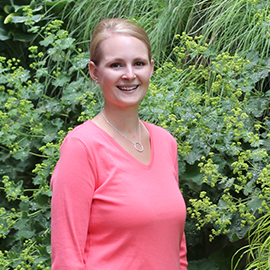 Sarah
Patient/Events coordinator
Sarah has worked at Port Pediatric Dentistry since 2010 as the patient/events coordinator. She enjoys working with children and knows how to make the patient and their families feel at ease and comfortable when they come to visit. She loves working in the dental field and enjoys coordinating different events for the office to participate in. In her spare time Sarah enjoys being outdoors, camping, cooking, and spending time with her family and friends.
Janet
Dental Assistant
Janet has a passion for children and making it a fun and positive experience for the patients. She has been a dental assistant for over 30 years, half of which have been in pediatrics. She has an adult Daughter, Jennifer. In her spare time, she is busy planning a July 2016 wedding. Janet enjoys spending time with her Fiancé, Daughter, friends, and family. Summers are spent outdoors by the lake. She also likes to volunteer for an animal rescue non-profit organization.
Brie
Dental Assistant
She has a passion for helping your children feel comfortable and confident with their smiles! She grew up in South Haven, Michigan and loves spending quality time with her two children, family, and friends. In her spare time she enjoys bonfires, running, camping, painting, and living life to its fullest!
Cassie
Dental Hygienist
She loves getting to know children and helping them feel comfortable in the dentist office. She has worked in dentistry for 25 years and grew up in Holland, Michigan. She is married to Keith and has three children and a dog. In her spare time she enjoys boating, water sports and spending time with family.
Heather
Dental Hygienist
Heather is a dental hygienist who enjoys teaching children about dental health. Her loving and compassionate personality helps make kids feel more comfortable and at ease during their appointment. She has been working in dentistry since 2011 and currently lives in Dorr, MI with her husband and two boys. In her free time she enjoys camping, trail riding in their jeep, and spending time with family and friends.